FROM THE PRESIDENT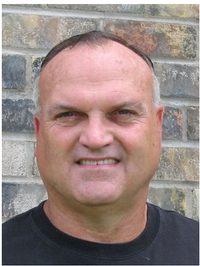 Tie Breakers!
To settle disputes on even head-to-head competition, rules ae applied to determine the winner.  Points always eliminate the need for tiebreakers, but there are often those times where rules must be applied, instead of a gut instinct which would be accused of predetermined bias.  A few examples?  In baseball, tie goes to the runner for one.  In football, strength of schedule for rankings, for the win; penetrations into the red zone or total years.  Even a coin flip is used; if no tiebreaker can be agreed up, let fate decide?
So, what are your tiebreaker?  There is a list of habits that costs you nothing to improve your life and reduce stress.  A few are:
1)  be on time
2)  think before you speak
3)  smile
4)  avoid negative thoughts, speaking and people
5)  don't be part of the problem
6)  know your limits/learn to say no
7)  be kind, genuinely care
So, how can this help the singer/songwriter?  Each performer brings a different value.  Stating the obvious, perhaps they practiced more than I practiced, or natural talent.  But then and not so obvious is where you can gain ground on these performers.
Bring the tiebreakers!  You may have some:
1)  avoid lengthy introductions to a song
2)  smile and be comfortable, enjoy being on stage, it is contagious
3)  appeal to the audience's interests with son selection
4)  clever lyrics and catchy melodies
5)  be prepared/be on time
6)  an error/mess up is an opportunity - you got their attention, laugh!
A good realtor doesn't just stick a sign in the front yard!  They know the appeal of the home, they show the home, they match the buyer to the home.  Shouldn't we be selling our songs to the audience with that extra effort?  So, I think practice, practice, practice is the points of the score, after that polish up on your tiebreakers.
Good luck, I hope this encourages you....
Keep writing!
Rick Tate
     FWSA Garage Sale on 30 September & 1 October - Click Here for Details
There are no upcoming events right now.